Three public hearings are scheduled across the Papio-Missouri River Natural Resources District (P-MRNRD) to gather community feedback on the District's new Groundwater Management Plan.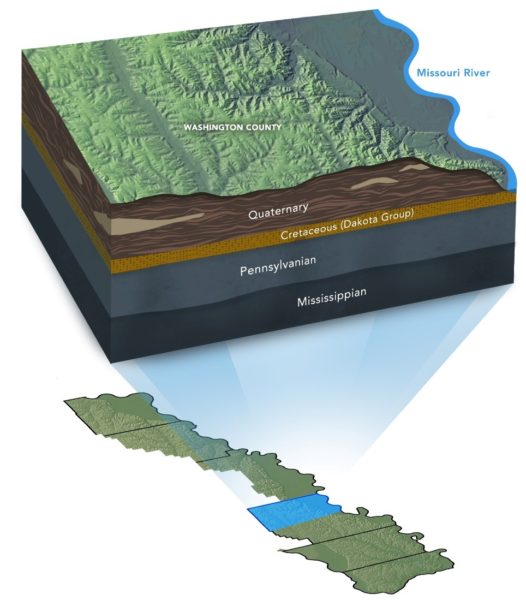 The current P-MRNRD Groundwater Management Plan for the six-county NRD area including Sarpy, Douglas, Washington, and Dakota Counties plus the eastern portions of Burt and Thurston Counties in Nebraska, acknowledged a lack of existing information about groundwater quantity and quality. Since 1994, P-MRNRD has gathered a significant amount of hydrogeologic information on the distribution of groundwater aquifers across the district. Furthermore, with over 30 years of groundwater monitoring data, information on specific areas within the district with water quantity and quality issues have been identified.
Topics to be discussed at the public hearings include:
– Who would be affected?
– Proposed rules and regulations
– What are the benefits of the new plan?
– What would change?
– What portions of the District may be designated as a Groundwater Management Area?
More than 750,000 people live in the Papio-Missouri River NRD area and many rely on clean groundwater as their drinking water supply, for irrigation, and various industrial uses. The new Groundwater Management Plan has been prepared with more recent data, as well as input from stakeholders across the District who represented groundwater users in the NRD. The new Groundwater Management Plan is expected to replace the existing plan.
Public Hearings
The public hearings in Dakota City, Tekamah, and Omaha are scheduled as follows:
November 30, 2017 @ 6:30 p.m. – Dakota City Field Office, 1505 Broadway, Dakota City, NE
December 7, 2017 @ 6:30 p.m. – First Northeast Bank of Nebraska, 2nd Floor Conference Room, 448 South 13th Street, Tekamah, NE
December 14, 2017 @ 7:00 p.m. – Natural Resources Center, 8901 S. 154th Street, Omaha, NE