Four-year-old enjoyed the park with his family every Sunday afternoon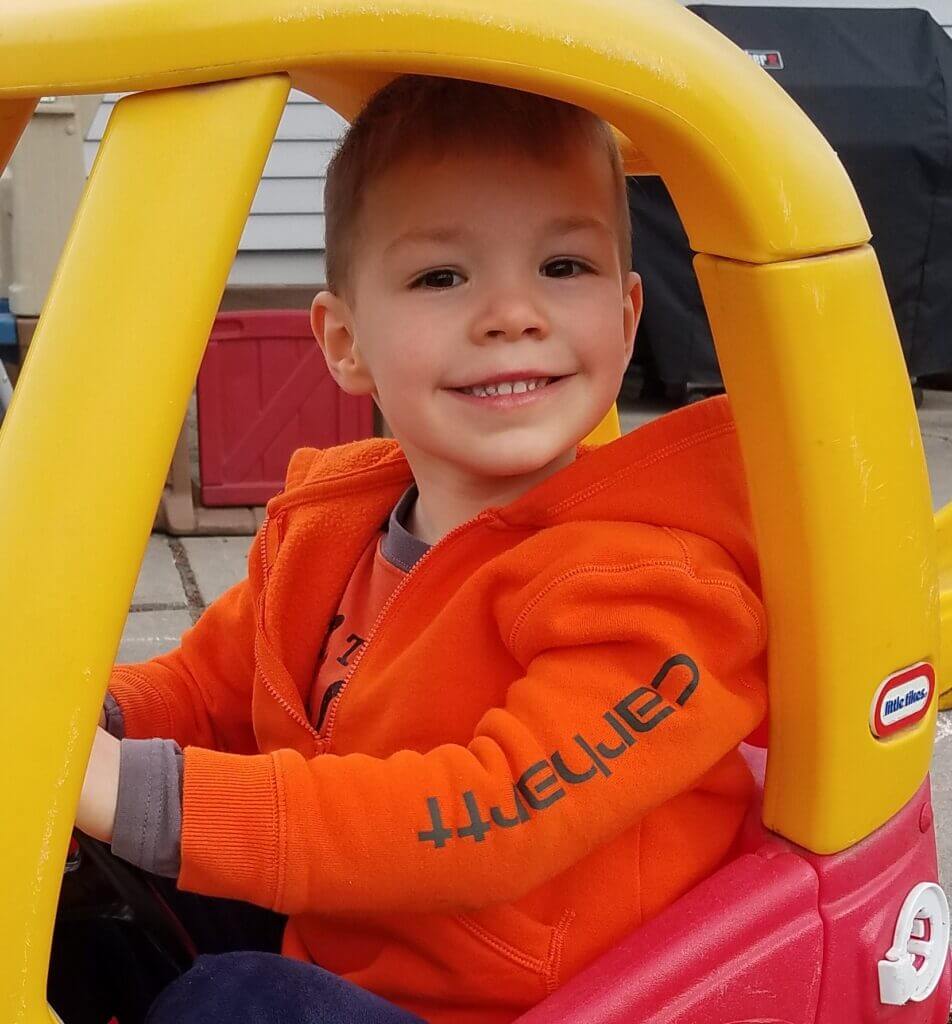 The Papio-Missouri River Natural Resources District (Papio NRD) Board of Directors voted to approve cost share for the purchase and installation of a new playground facility at Chalco Hills Recreation Area in memory of Dominik Walters.
In August 2018, while visiting the family cabin in Minnesota, four-year-old Dominik (Dom) died after suffering an unexpected and massive cardiac arrest while doing cannonballs off the dock with his father, Ryan.
The Walters family – Ryan, Tiffany, Dom, and Nora (or Boon, as Dom would call her) –  would visit Chalco Hills Recreation Area every Sunday to play on the playground equipment and explore the park.
To carry on the memory of their son, a few short months after Dom's death, the Walters approached the Papio NRD about the possibility of donating funds for the construction of a new playground (Dom's Park) at Chalco Hills. The family felt Dom's Park would be the perfect way to honor Dom's legacy and provide a new facility that children throughout the community could enjoy.
"It has been a tremendous honor to work with Ryan, Tiffany, and Boon and to be a partner on this special cost share project," said Papio NRD General Manager John Winkler. "The Walters have turned unimaginable tragedy into a positive. Countless children are going to be able to enjoy this new playground and Chalco Hills, as Dom and his family did. Dom's Park is an incredible tribute to Dom and gift to the Omaha community that will last for years to come," said Winkler.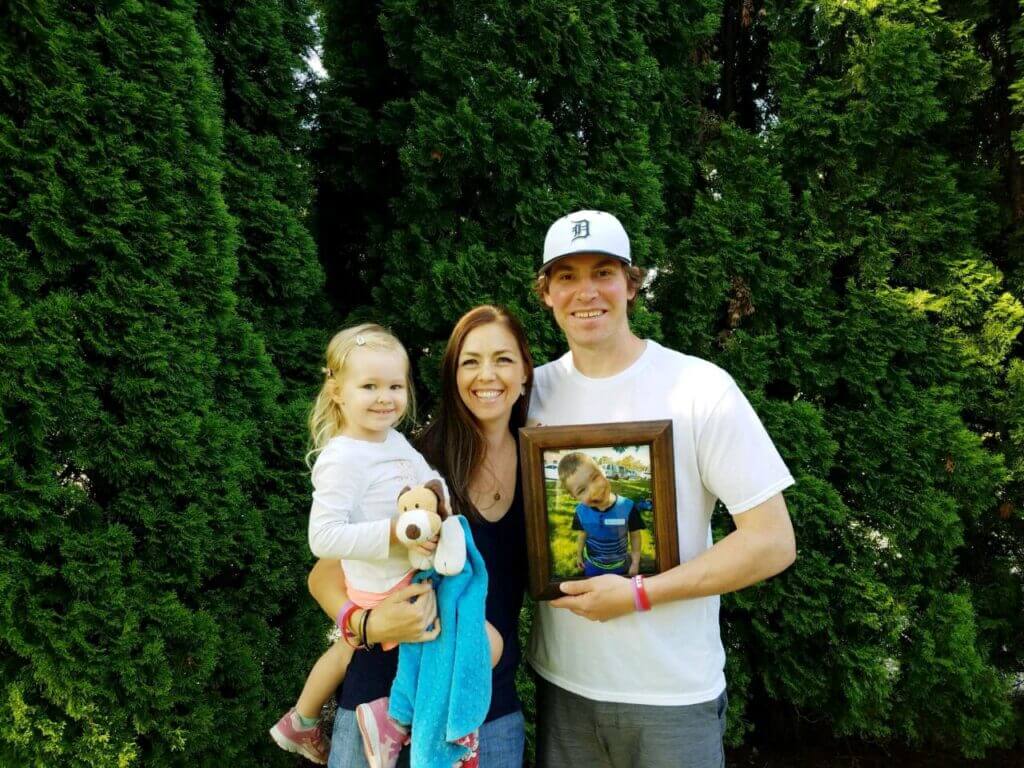 The cost of the Dom's Park playground equipment and installation totaled $279,071. Through generous donations to the Dominik Walters Memorial Fund, including a matching grant of $76,464 from the playground equipment company, BCI Burke Company, the Walters family donated $105,000 to the Papio NRD.
"The Papio NRD had budgeted $125,000 for the purchase and installation of the equipment, but the Walters family surpassed its fundraising goal, leaving $97,607 total cost for the Papio NRD," said Winkler. "Without hesitation, the board of directors unanimously voted to approve the donation and the naming of Dom's Park. It will proudly replace current playground equipment that is over 30 years old," said Winkler.
"At the time we tragically lost Dominik, we never imagined that we would cement his legacy with a new playground," said Ryan and Tiffany Walters. "We are forever indebted to every individual who empathized with his story and contributed to our effort, and we are truly blessed to have this public-private partnership with the Papio NRD to make Dom's Park a reality. We have so much joy in our hearts knowing that thousands of children will enjoy Dom's Park at the very location Dominik absolutely loved," said the Walters.
Construction of Dom's Park will take place this spring and will be located in the northwest corner of Chalco Hills Recreation Area near Picnic Area A.