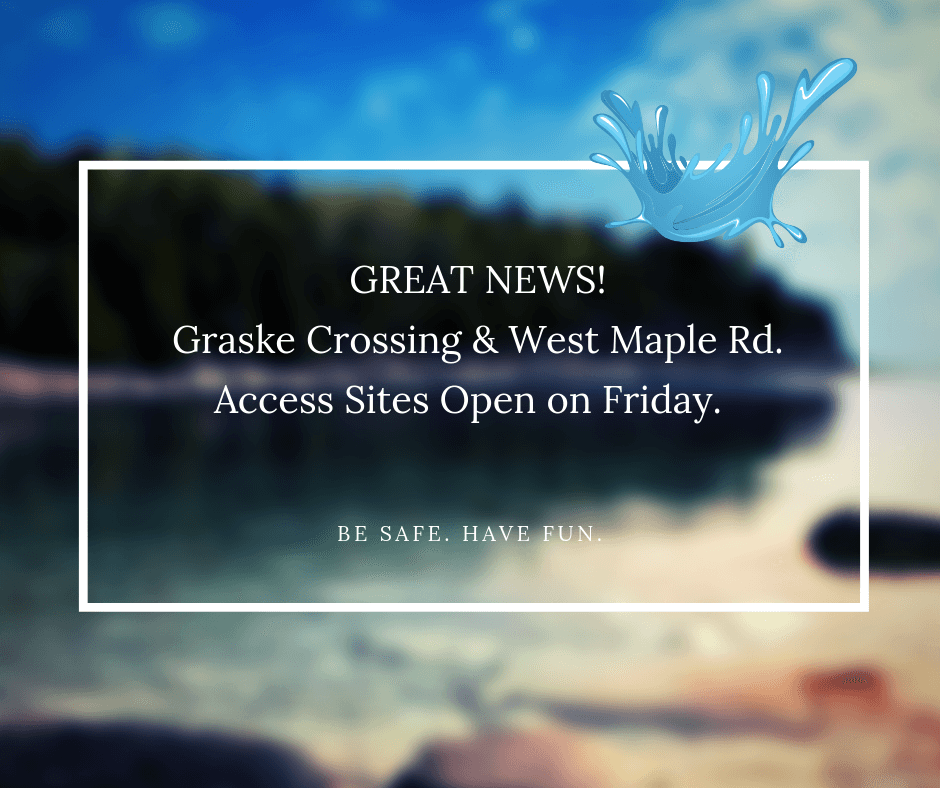 Finally, great news for Elkhorn River rats!
The following Elkhorn River access sites are now OPEN:
– Graske Crossing
– West Maple Rd.
The Elkhorn River Crossing access site remains closed.
In addition, the Platte River Landing boat ramp and playground ARE OPEN.
Please be safe and wear those life jackets!