Determining a Budget
Each year, the Board of Directors of the Papio-Missouri River NRD reviews all NRD program and project activities and determines a budget necessary to carry out our mission. NRDs in Nebraska possess limited taxing authority, generally amounting to less than two percent of property taxes collected.
Fiscal Year 2017 Budget
At its September 8th Board of Directors meeting the Papio-Missouri River Natural Resources District Board of Directors held a public hearing on its FY 2017 General Operating Budget and then voted to approve a budget that will require no increase in the NRD property tax levy.
The proposed budget calls for a Fiscal Year 2017 property tax levy of .038034, the same as in FY 2016. The levy would mean that the owner of property valued at $100,000 would pay a total of $38.03 in property taxes next year to support NRD projects.
"With our property taxpayers in mind, we continue to hold the line on tax levy increases. This is the 11th year out of the past twelve that the NRD has decreased or held steady its tax levy," said NRD General Manager, John Winkler.
The levy is based on an estimated 3.88 percent increase in valuations across the district. The Papio-Missouri River NRD area includes all of Sarpy, Douglas, Washington and Dakota Counties plus the eastern 60% of Burt and Thurston Counties.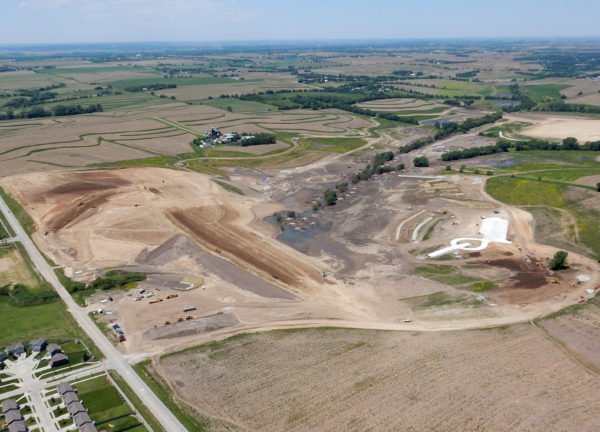 Director Bill Rhea asked that the Board add $142,322 to the Elk/Pigeon Creek Improvement Project Area in Dakota County to complete some major dredging work to assist in relieving flash flood dangers to local landowners. The Board voted to approve Rhea's motion. "As a result of this increase in funding, the NRD is projected to spend over 3.3 million in subdistrict 1 which includes all of Washington and Dakota Counties plus portions of Burt, Thurston and Douglas Counties," said John Winkler, NRD General Manager. This is over one million more in spending than property tax revenue from that area," he said.
The NRD's property tax levy amounts to less than two percent of the total property tax bill for residents living within the District's six-county area. "This NRD serves more residents than any other government body, with the only exception being the State of Nebraska," said Winkler.
The budget calls for an estimated $22.8 million in revenue from the NRD's property tax levy. Total spending is estimated at $70.5 million. "One of the NRD's strengths is our ability to leverage federal and state cost sharing on projects such as improvements to Missouri River levees south of Bellevue," said Winkler. "These federal and state cost sharing efforts save local taxpayers millions of dollars," he said.
"We have a number of vital projects that need to be built for flood control throughout our six-county region, especially the levees that protect Offutt Air Force Base and the brave men and women of the Fighting 55th . We must also construct additional flood control reservoirs that will not only save lives and property but will ultimately lead to the removal of thousands of hard working families and businesses out of the federal flood plain saving them thousands of dollars a year," Winkler said.
"The District, like all government entities, is experiencing increased costs for construction services, maintenance materials, wages, and vendor costs. Maintenance of our aging flood control levees and other infrastructure is costly but absolutely necessary. Levees, dams and trails are no different than streets and bridges, as they age they need maintenance," he said.