Groundwater Studies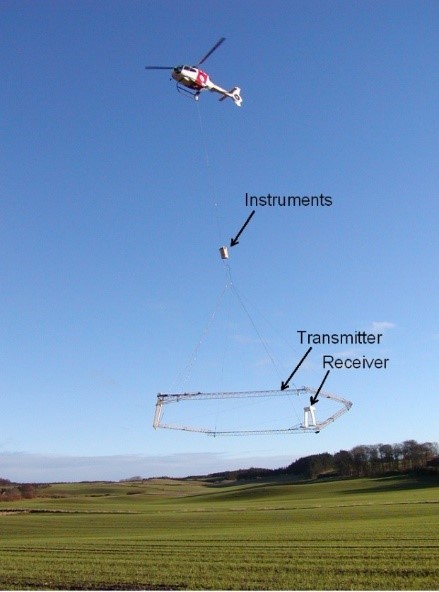 The Eastern Nebraska Water Resources Assessment (ENWRA) project was formed in 2006. The long-term goal of the project is to develop a geologic framework and water budget for eastern Nebraska.  ENWRA is using a variety of techniques, including cutting-edge Airborne Electromagnetic Survey (AEM), to map the geology and aquifers of eastern Nebraska.  Please visit www.enwra.org to learn more about these studies and what we have learned.
The District, in cooperation with ENWRA, is continuing efforts to map our subsurface geology and better define the characteristics of our groundwater aquifers using AEM technology.  Focusing on an area in Sarpy County underlain by a shallow, perhaps isolated Dakota Sandstone aquifers, helicopter flights in August of 2016 will be interpreted and documented in a final report in 2017.   The project is supported by a grant from the Nebraska Water Sustainability Fund.  A map of the proposed flight lines is shown below.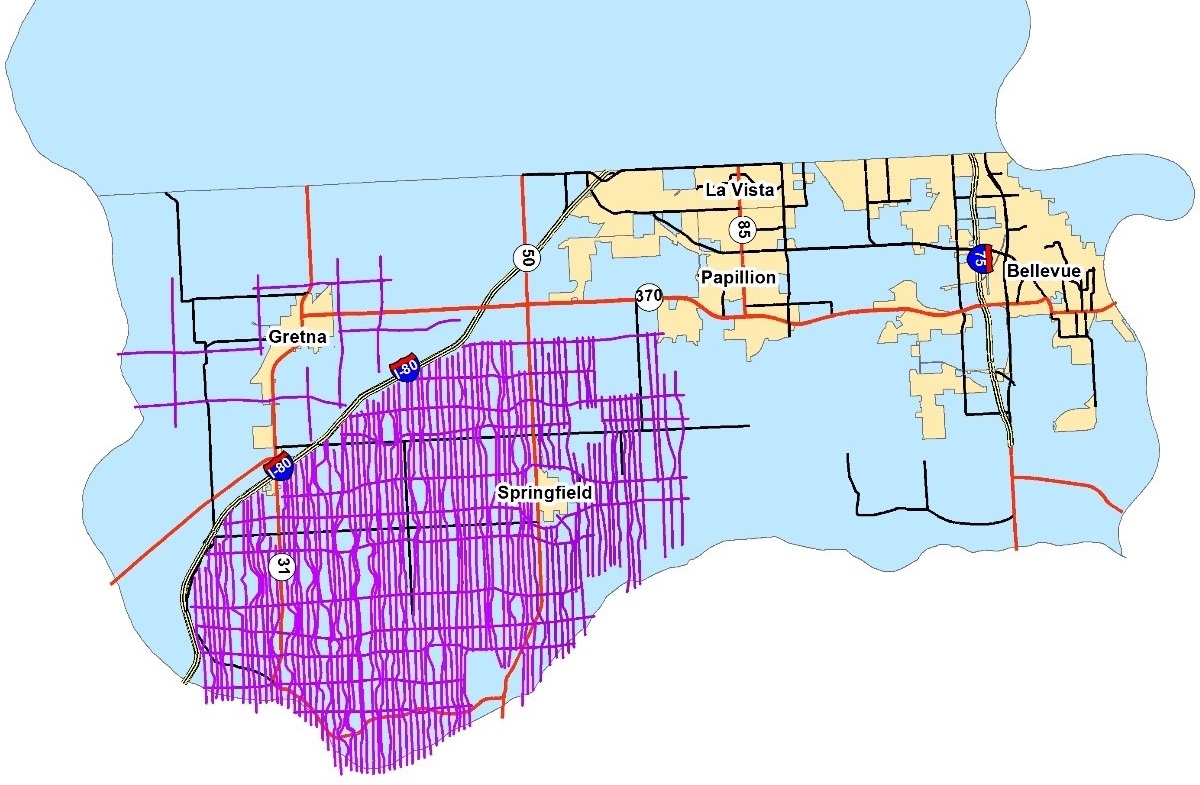 Integrated Water Management Plan
The purpose of integrated management plans are to understand the balance between water supplies and water uses and protect the rights of existing surface water and groundwater users.  The P-MRNRD recognized such a need to balance water supplies and water uses in the Lower Platte and Lower Elkhorn River valleys and tributaries in the District and initiated a voluntary Integrated Management Plan (IMP) with Nebraska Department of Natural Resources (NDNR) in 2012.  The IMP area includes areas designated by the NDNR to have alluvial aquifers that are hydrologically connected to the Platte and Elkhorn Rivers and all surface water drainage leading to these rivers.  The final IMP establishes goals and objectives to:
Protect existing surface and groundwater uses while effectively managing new water uses
Provide an inventory of supplies, uses and other supporting data
Develop and implement water use education programs which promote water conservation and effective use
Continue to coordinate with upstream NRDs and water users in the Platte River Basin to maintain a balance between current and future water supplies and demands.
Accomplishments by the P-MRNRD and NDNR as part of the IMP in 2014 and 2015 are documented in separate reports available here.
Groundwater Rules and Regulations for IMP Area
The IMP was jointly adopted by the P-MRNRD and NDNR in the fall of 2014.  Following adoption, both agencies implemented controls through their own rules and regulations which restrict new groundwater or surface water irrigated acres in any given year.  The P-MRNRD may only grant variances for new groundwater irrigated acres in a portion of the IMP area, see map , up to 2,500 acres each year and NDNR can only issue surface water irrigation rights for less than 833 acres each year.  See P-MRNRD Groundwater Rules and Regulations and NDNR Associated Surface Water Controls.  Landowners proposing to implement new irrigated acres or expand upon existing irrigated acres in the IMP area must submit an Application for a Variance to Expand Irrigated Acres.
Irrigated Acres Certification
To ensure that the District has accurate records of existing irrigated cropland, landowners or farm operators within the IMP area are being asked to provide documentation to certify their irrigated acres.  An early mailing to landowners was previously sent out, but since that time, the NRD has delineated approximate irrigated acres based on existing pivots or wells and will be contacting those landowners directly.  If you know you still need to provide an application form or additional documentation, please download and complete the following forms.
Application for Certification of Irrigated Acres
For more information contact:
Paul Woodward, Groundwater Management Engineer
pwoodward@papionrd.org
or call 402-315-1772