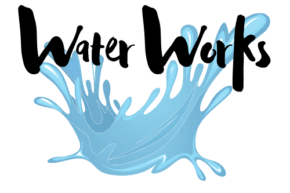 Water Works registration is closed for 2022.
Take a Closer Look At Water
As water is a rising concern in Nebraska, correct information about the issues we're facing is of top concern. That is why several leading agencies in Douglas and Sarpy counties offer the program 'Eyes on Conservation: Water Works' to fifth grade students. Held mainly outdoors, Water Works is a day filled with water related sessions and activities taught by local water-related experts.
A Valuable Experience
Each year, evaluations rave over the event. Pre and post tests of students show a significant knowledge gain from attending the festival. Teacher evaluations show tremendous support for the program. "This field trip was one of the best ever in our 25 years of combined teaching," said one teacher.
Listed below are the featured sessions to give you an idea of the videos and topics available at Water Works in 2021.
Lunch Box Hydroponics: Growing plants in water and not soil? Sure! Let's build a simple Hydroponics system using a takeout/meal prep container and a few simple items. We will cover hydroponic technology and how it will help us grow food in the future, right in the middle of densely populated cities or areas not suited for agriculture… all while conserving water and other resources!
Pollution Solution: Students will learn the importance of water quality in our streams and rivers. A three-dimensional landscape, called an Enviroscape ® model, will demonstrate the movement of water and pollution through a watershed. Best management practices will be examined to find solutions to stop pollution from occurring. Students will gain insights into their responsibility in taking care of the water around them and how everyone can do their part to keep it clean.
Drinking Water: Learn about your municipal drinking water supply and take a virtual trip behind your water faucet at the Florence Water Treatment Plant.
Nebraska's Coolest Streams: Take a quick virtual tour of Schramm Education Center and then learn about Nebraska's cool water streams and the trout that call them home.
The Endangered Pallid Sturgeon: Take a quick virtual tour of Schramm Education Center and learn about the endangered Pallid Sturgeon, a rare fish found in Nebraska.
Aquatic Animals: Explore some common Nebraska aquatic animals and the adaptations that suit them well for a life in water.
Local Sponsors
Water Works sessions are taught by experts in the field to insure correct information. The core planning committee for the event includes:
For more information about Water Works and how to get involved, contact
Austen Hill
at ahill@papionrd.org
or 402-315-1777