Board Elections and Duties
A democracy is built upon the concepts of citizen government and local control. This is exemplified by locally-elected board members serving the Papio-Missouri River Natural Resources District. Each board member is elected from a subdistrict to serve a four-year term. Subdistrict boundaries are determined by population, with each election subdistrict approximately equal. The Board sets policy for Papio NRD programs and projects while providing direction to a staff of resource experts that carry out the day-to-day activities.
The Board welcomes public input and meets the second Thursday of each month at 7:00 p.m. at the Papio NRD Headquarters, 8901 S. 154th Street, Omaha, NE.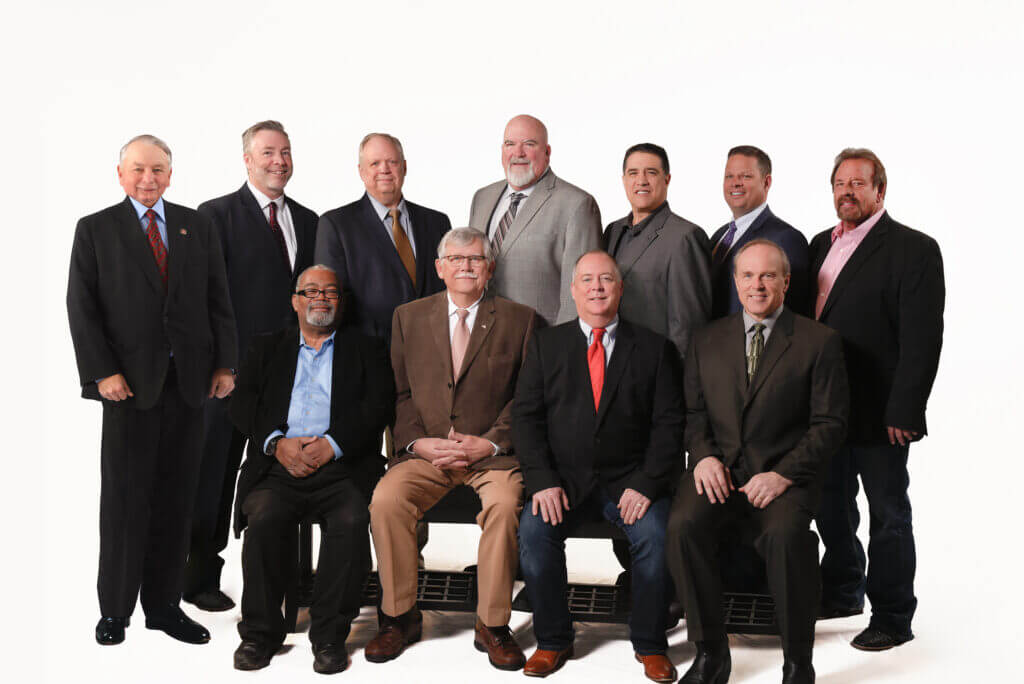 Papio NRD Board of Directors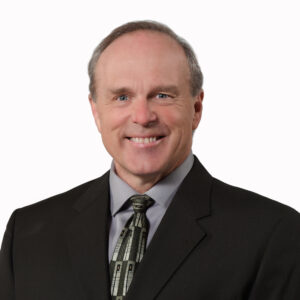 Subdistrict – 1
Ted Japp, Blair
Ted Japp, DC, is a retired chiropractor who received his doctoral degree from Northwestern Health Sciences University. Ted lives in Blair and his interests include hunting, fishing, softball, reading, health and fitness, travel, and biblical studies. He is also an advocate for developmentally disabled individuals. Ted served on numerous committees and held memberships within his profession. He is a past president of a Lions club. Ted and his wife Lori have three children. Director Japp joined the Papio NRD Board in 2017.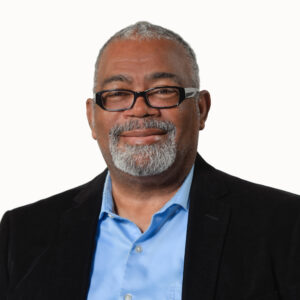 Subdistrict – 2
Fred Conley, Omaha
Vice-Chairman
Fred Conley is the Enterprise Zone Coordinator with the Greater Omaha Workforce Development. He holds a BS degree from the University of Nebraska at Omaha, a JD from Creighton University, and has taken graduate courses in counseling. Active in the community, Fred serves on the boards of the Omaha Small Business Network Board and the Butler-Gast YMCA. Fred joined the Papio NRD Board in 1999, after serving two years on the District's first elected board in 1975. He and his wife Teresa have three children.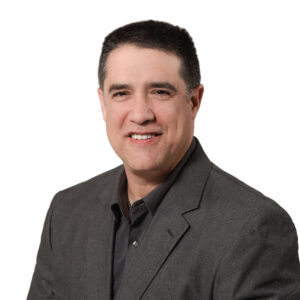 Subdistrict – 3
Larry Bradley, Omaha
Treasurer
A former board member, Larry Bradley rejoined the Papio NRD Board in January, 2017. He is an adjunct professor at the University of Nebraska at Omaha (UNO), a member of the Ancient Order of Hibernians (President of the Father Flanagan Div.), and a member of the Society of Vertebrate Paleontology. Larry enjoys hiking, fishing, and hunting. He holds numerous degrees from UNO and a Ph.D. from the University of Nebraska at Lincoln. Director Bradley is married to Dr. Sylvia Rael and they have a daughter and son.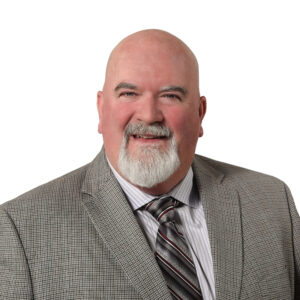 Subdistrict – 4
Tim McCormick, Omaha
Tim McCormick joined the Papio NRD Board in 2019. Tim is a managing member of McC LLC , a local bridge and piling construction company.  He has a civil engineering degree from the University of Notre Dame and more than 40 years of experience in construction. Tim has five grown children. You can reach Director McCormick at timmccormicknrd@gmail.com.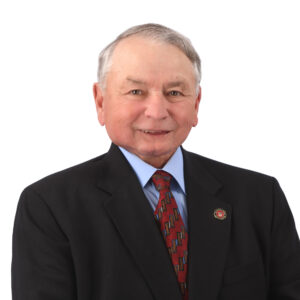 Subdistrict – 5
Rich Tesar, Waterloo
Secretary & NARD Director
This is Rich Tesar's seventh term in office. Rich is the retired owner of Rich Tesar Outdoors, a professional outfitting service. His involvement with the outdoors also includes his role as President of the Sokol Camp Association, where he manages a recreational area located on the Platte River in western Douglas County. Rich was appointed by Governor Heineman in 2007, and again in 2013 by Governor Ricketts, to represent the Second Congressional District on Nebraska's Riparian Vegetation Task Force, where he served as chair of the Survey and Monitoring Committee.  He enjoys hunting, fishing, photography, and training Labrador retrievers. Rich remains very active as a Second Amendment advocate. He and his wife Mary have two sons and are enjoying their two grandchildren. Rich served on the Papio NRD Board from 1984-1992, and joined the board again in 2001.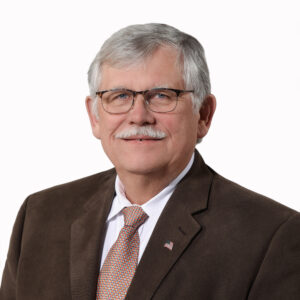 Subdistrict – 6
Jim Thompson, Omaha
Chairman
Jim Thompson holds a Bachelor of Science in business administration from the University of Minnesota.  He worked in the federal government in contracting and material management for the VA Medical Center in Omaha and held various sales positions since his retirement. Jim is active with the Paralyzed Veterans of America, Leavenworth Neighborhood Association, the Destination Midtown effort, and has served on numerous citizen advisory committees on environmental issues for the City of Omaha and surrounding area. Jim also served on the Nebraska Natural Resources Commission. He and his wife Cindy have a son and two daughters. Jim was elected to the Papio NRD Board in 2002 after previously serving from 1997-98.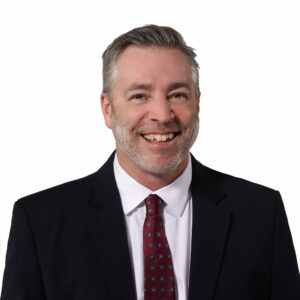 Subdistrict – 7
Danny Begley, Omaha
Danny Begley joined the Papio NRD Board in 2019. He is a claims representative for the Omaha Public Power District. Danny is Vice President of International Brother of Electrical Workers (IBEW) Local 1483, and Treasurer of the Omaha Federation of Labor. Danny is an avid sports fan who enjoys traveling and being involved with the activities of his four children. You can reach Director Begley at begleynrd7@gmail.com.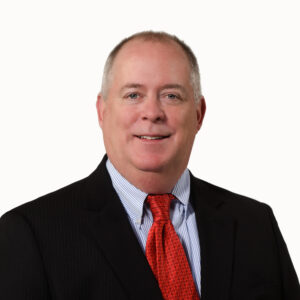 Subdistrict – 8
Tim Fowler, Omaha
Assistant Treasurer & Alternate NARD Director
Tim Fowler is a Sr. Defense Research Analyst for Riverside Research at USSTRATCOM, Offutt AFB.  He is also a Retired Naval Commander serving 25 years. In his spare time, Tim is active in various military and professional groups including the St. Thomas More's Men's™ Club, Jr. Vice Commander of Disabled American Veteran's Post #2 in Omaha,  South Omaha Neighborhood Association, and the Robin Hill Pool Association. Tim holds a BA from the University of Nebraska at Lincoln, and he and his wife Teresa have five children. He joined the Papio NRD Board in January of 2003.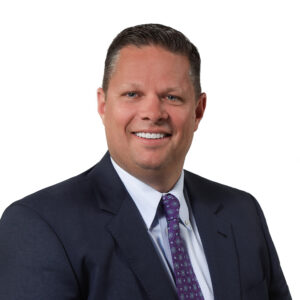 Subdistrict – 10
Kevyn Sopinski, Papillion
Kevyn Sopinski is a Senior Partner at Pathfinder Wealth Advisors. He holds a BSBA of economics and finance from Creighton University and an MBA from Bellevue University. Kevyn is a member of the Papillion Lions Club, Papillion Downtown Business Association, Chairman of the CHI Midlands Hospital Community Board, and a member of the Papillion La Vista Schools Foundation Board of Directors.  Kevyn joined the Papio NRD Board in 2019. He and his wife Martha have two children. Kevyn enjoys hunting, camping, golf, and spending time with family and friends outdoors.