"Conservation is a state of harmony between men and land."
– Aldo Leopold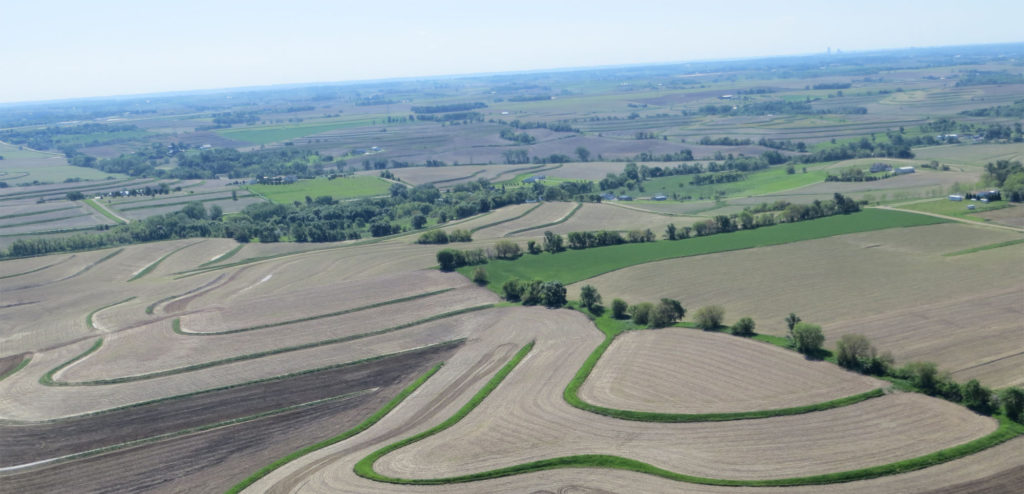 It is said that we do not own the land, rather we have it on loan from our grand children. This philosophy – "the wise use and conservation of our soil and water resources for future generations" remains the backbone of our natural resources district.
Little can be accomplished to halt the erosion of our precious topsoil and improve the quality of water in our streams and lakes without the active support of landowners. A working partnership exists among our NRD, private landowners and managers, US Department of Agriculture agencies such as the Natural Resources Conservation Service and Farm Services Agency to design and cost share needed soil and water conservation practices.
Two highly effective cost share programs, administered by the NRD, include the Conservation Assistance Program and the Nebraska Soil and Water Conservation Program. Both offer cost share for the construction of terraces, grade stabilization dams, grassed waterways and diversions. These cost share programs are available to encourage installation of conservation practices to reduce erosion and keep sediment and other pollutants from entering our streams and lakes.
Visit our main headquarters or one of our field offices located in Blair, Walthill, Tekamah and Dakota City to sign up for any of our conservation programs.
Papio-Missouri River NRD Offices:
Headquarters – Natural Resources Center at Chalco Hills Recreation Area/Wehrspann Lake 8901 S. 154th Street, Omaha., NE 402-444-6222
Also serves as Field Office for Douglas and Sarpy Counties 402-8896-0121
Washington County Field Office – 1060 Wilbur Street, Blair, NE, 68008
402-426-4782
Burt County Field Office – 539 S. 13th, Tekamah, NE, 68061
402-374-1920
Thurston County Field Office – 106 S. Costello, Walthill, NE
402-846-5655
Dakota County Field Office – 1505 Broadway, Dakota City, NE
402-896-0121
Working with Landowners
Our NRD Field Offices have staff available to:
Answer requests from landowners for technical and financial assistance with their soil and water conservation practices
Help landowners order trees and shrubs and arrange for planting services if desired
Assist in cost sharing to abandon unused and potentially hazardous wells
For more information contact:
Terry Schumacher, Land and Water Programs Coordinator
tschumacher@papionrd.org or 402-426-2415