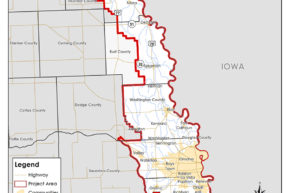 The Papio-Missouri River Natural Resources District coordinates and updates a Multi-Jurisdictional Hazard Mitigation Plan (HMP) for communities in the District. A HMP is a community-guided document that identifies vulnerability to natural and man-made hazards, and mitigation measures to reduce or eliminate this vulnerability. Having an approved and updated HMP in place is a requirement of the Federal Emergency Management Agency (FEMA) for communities, counties, school districts, and other groups to be eligible for pre- and post-disaster mitigation grants, which are available on an annual basis as appropriated by congress. These federal grants allow for up to a 75% cost share for a wide variety of projects listed in the plan. The Papio-Missouri River NRD's existing HMP was approved by FEMA in June 2016, and FEMA requires that the HMP must be updated and approved within a five year period.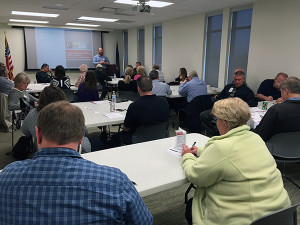 Hazard mitigation planning includes working with participating communities, the NRD, agencies and other stakeholders to prioritize and complete projects designed to make communities safer and ease potential damage from disasters. According to FEMA, every dollar spent on hazard mitigation planning results in a four-dollar savings on post-disaster cleanup and rebuilding. JEO Consulting Group, Inc. assisted with the 2016 plan update. Representatives of the Nebraska Department of Natural Resources (NeDNR), and the Nebraska Emergency Management Agency (NEMA) also participated in the plan update along with representatives of each community that participated.
Residents, communities, counties, schools, fire departments, hospitals and more from throughout the Papio-Missouri River NRD were invited to participate in this process by attending meetings and providing information for the plan.
For more Information contact:
Lori Laster, CFM
Stormwater Management Engineer
402-444-6222
llaster@papionrd.org