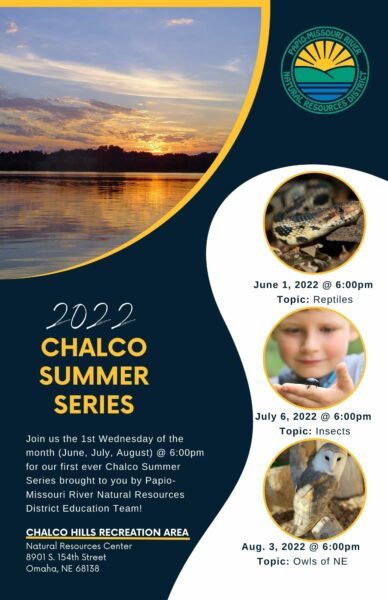 Meet Finn, our owl ambassador, learn all about owl adaptations and dissect owl pellets at our final Chalco Summer Series session. Free fun for the whole family.
Schedule of Events
August 3 at 6 p.m.
Owls of Nebraska
The presentation will take place at the Natural Resources Center at Chalco Hills Recreation Area in Omaha (8901 S. 154th Street).
Registration is required to attend and our last series filled up quickly. Please register for the free event at this link .