Well, in a nutshell: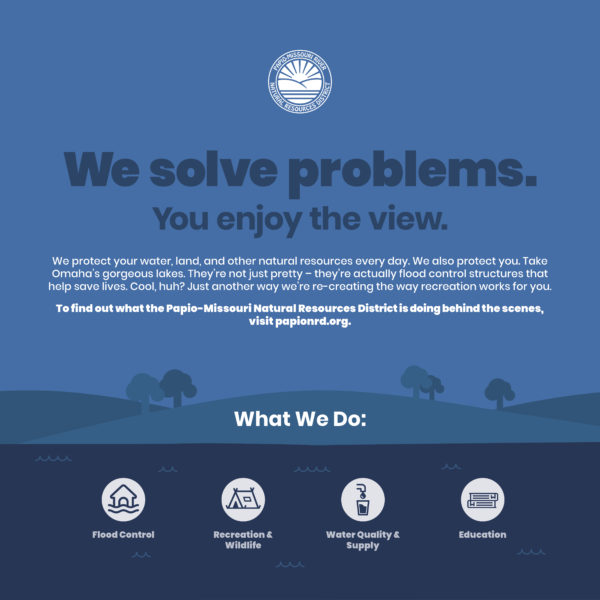 Stories Include:
NRD's Changes to Groundwater Management Plan.
River Recreation.
Listing and Information on the Board of Directors.
Projects Update.
Green Living.
6.7 Million granted for Flood Control.
Southern Sarpy Watershed Partnership.
Click Here to read more
The Papio-Missouri River NRD is partnering with the cities of Omaha and La Vista to extend the West Papio Trail. The project will start at the Giles Road bridge just west of 108th Street, following a former railroad line over Hell Creek, under Harrison Street and Interstate 80, along Harry Andersen Ave, and connecting to the south side of Q Street. This photo shows the existing Hell Creek bridge constructed around 1905. Stabilization work was completed on the slab below the bridge, and a new deck will be constructed on top for the trail surface. Full designs for the trail will be complete in summer 2017, with construction planned for spring and summer of 2018.
A public information meeting was held on March 14, 2017. Around 35 members of the community attended to learn more about the project, ask questions, and to show appreciate for past and future projects to improve the trail system throughout the metro area.
More information on our Trails Page