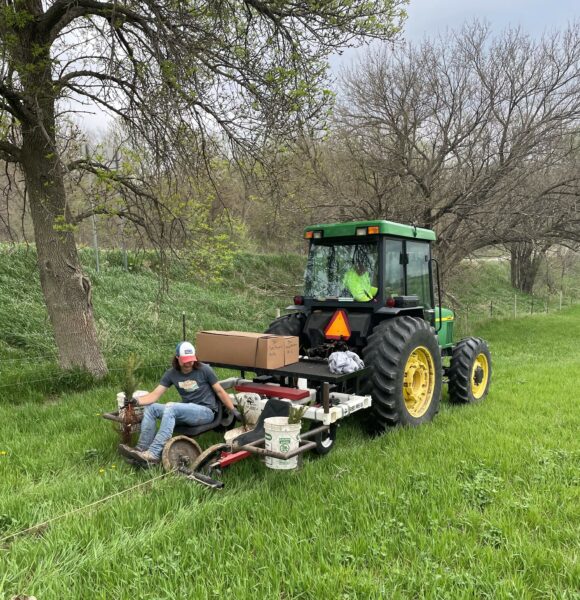 Landowners – it's tree/shrub seedling time!
The Papio NRD is accepting orders for tree/shrub seedlings now through February 23rd. The seedlings are perfect for windbreaks or wildlife habitat planting.
Through the Papio NRD tree program, landowners purchase bare-root seedlings for $29/bundle plus tax. There are 25 seedlings of the same species per bundle. Multiple species are available.
We also offer a small acreage package as well as a wildlife package containing 20 seedlings/bundle for $29/bundle plus tax. The small acreage and wildlife packages both contain five different species/bundle. Cost-share funding is available which makes the total out-of-pocket cost minimal to you.
For more information, please contact one of our Field Office representatives in your county:
Washington, Douglas & Sarpy counties: Kalani Fortina at 402-426-4782 ext. 3
Burt County: Deb Ward at 402-374-1920 ext. 3
Thurston County: Tamara Tipton at 402-846-5655
Dakota County: Mahkenna Koinzan at 402-494-4949