District Now Accepting Applications to Fill Vacancy
The Papio-Missouri River Natural Resources District Board of Directors announced a vacancy on the board at its meeting last night.
Director Patrick Leahy, who represents Subdistrict 7, provided his formal resignation from the board earlier this month, as he will be moving to a residence located outside of Subdistrict 7. Nebraska state law declares a Papio NRD Director must reside in the subdistrict he/she represents.
Subdistrict 7's boundaries roughly comprise of the Dundee/Benson neighborhoods to west of I-680 on Dodge Street.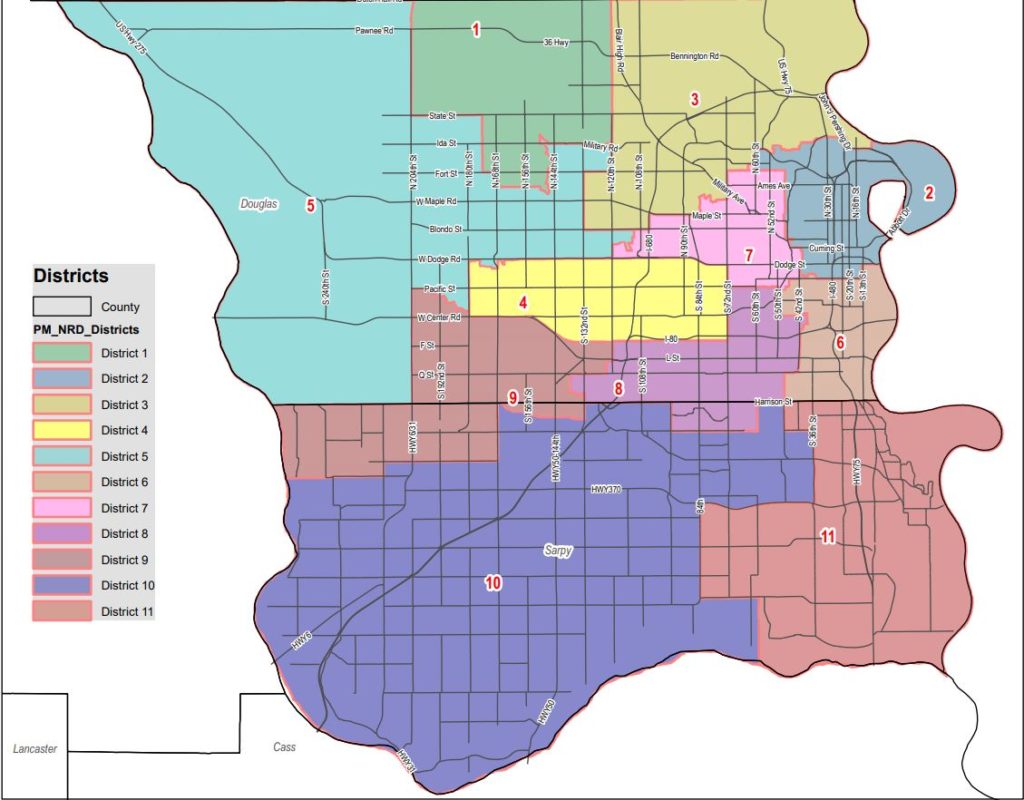 "I would like to thank the Directors, the constituents of Subdistrict 7, and the entire NRD staff for making serving the District fun and fulfilling," said Leahy. "I have enjoyed the past six years and I will miss helping with the good work of the NRD's mission."
"Director Leahy's commitment to the District and those he served never wavered and we cannot thank him enough for his service and leadership," said John Winkler, General Manager of the Papio-Missouri River Natural Resources District. "Director Leahy's support and tenacity will be sorely missed by the District and his constituents. We wish Director Leahy nothing but the best and no doubt he will soon return to public service in one way or another," said Winkler.
Those interested in being appointed to fill the remainder of Leahy's term (until January 2020) can submit a letter of application until January 31, 2019.
The Papio-Missouri River Natural Resources District Board of Directors is an 11-member board that sets policy for Papio NRD programs and projects and oversees a $72 million annual operating budget. The Papio NRD District includes all of Sarpy, Douglas, Washington and Dakota counties, plus the eastern 60% of Burt and Thurston counties.