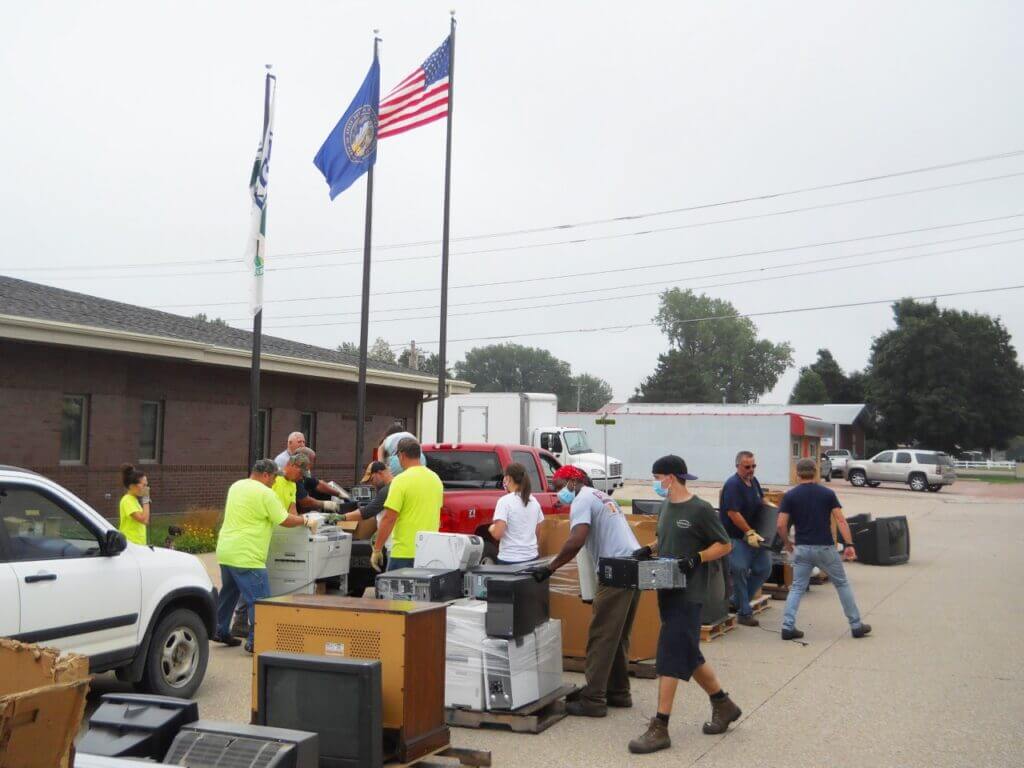 A total of 177 vehicles – a record turnout – participated in the scrap electronics collection held recently at the USDA Service Center in Dakota City.
Papio-Missouri River Natural Resources District (NRD), USDA Natural Resources Conservation Service (NRCS) staff, Nebraska Loess Hills Resource Conservation & Development Council (RC&D) members, and other community volunteers assisted with half-day event.
Other collections were also held in the communities of Walthill, Tekamah, and Blair.  The collections were free of charge to local Nebraska residents and businesses.  Funding was provided through the Litter Reduction and Recycling Incentive Grant, the Nebraska Department of Environment and Energy (NDEE) and Papio-Missouri River NRD.  Midwest Electronic Recovery of Clive, Iowa, was the disposal contractor and is only one of a few companies certified for destruction and recycling of banking, medical/hospital, and governmental agency information.