When corn is high, four-way intersections in rural counties can become dangerous. Tall crops often obstruct the line-of-sight needed at these intersections. The Papio NRD, along with Pheasants Forever, The Nebraska Environmental Trust, and Nebraska Game & Parks offer a cost-share program to improve safety while also providing a benefit to the ecosystem.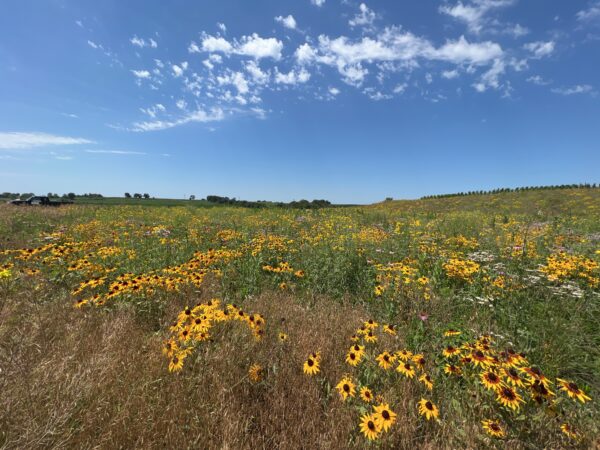 The Pollinator Safety Corners Program allows landowners to take one to three acres at a four-way rural intersection out of crop production and seeded into a mix of short, native grasses or pollinator habitat. Landowners receive 75% cost-share on seed mix. In addition, the program provides an annual payment of $250/acre for 5 years. Landowners within the 319 Papillion Creek Watershed receive $350/acre annually. Some participants even choose to install bee boxes on their safety corners.
With your participation, we can make these intersections safer for our communities and beneficial for pollinators. Contact Kalani Fortina in the Blair office at (402) 426-4782 ext. 101 or Kalani.Fortina@usda.gov for more information.