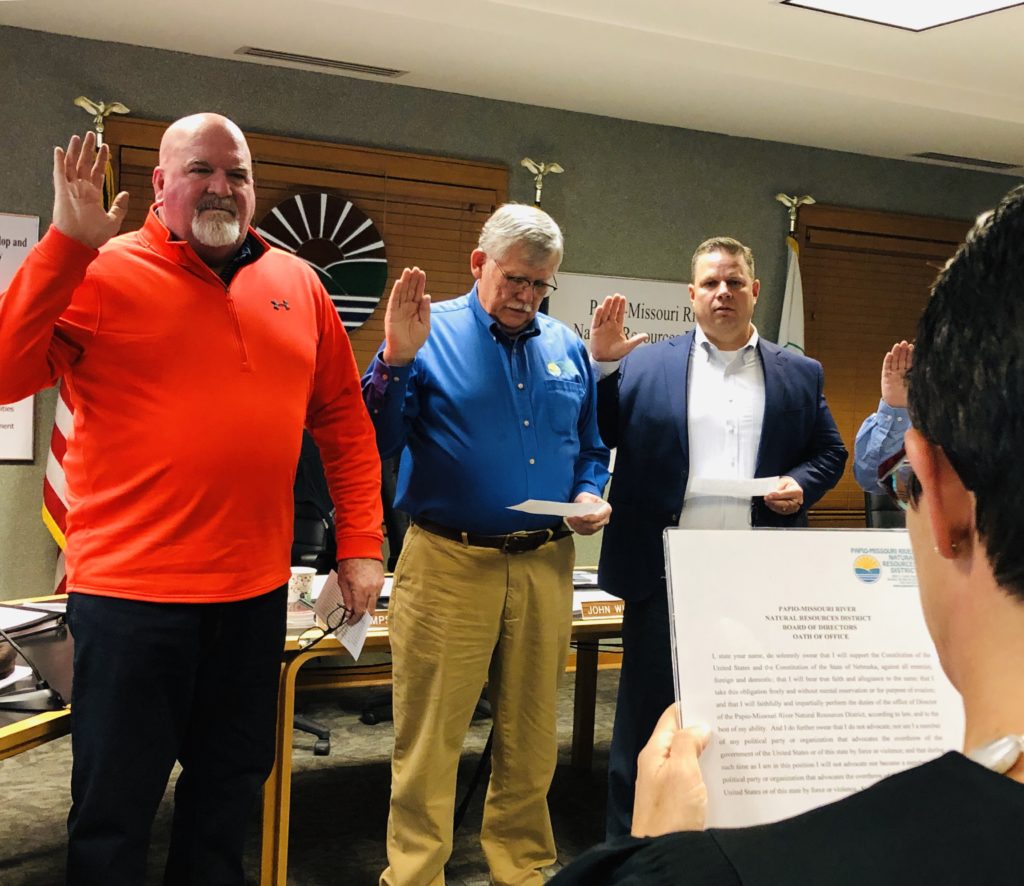 Two recently-elected members of the Papio-Missouri River Natural Resources District Board of Directors were sworn in at last night's board meeting.
Tim McCormick, owner of a bridge and heavy civil construction company, now officially represents Subdistrict 4 following the retirement of long-time board member John Conley.
Kevyn Sopinski, a financial adviser, serves Subdistrict 10. Sopinski replaces David Klug who chose not to run for re-election to focus on election to the Sarpy County Board of Commissioners.
Another new face will join the Papio NRD Board of Directors in February, as the board announced the resignation of Director Patrick Leahy of Subdistrict 7 due to Leahy's move to a residence located outside of Subdistrict 7.  Those interested in applying to fill the remainder of Leahy's term can find more information here.
McCormick and Sopinski join current members of the Papio NRD Board of Directors: Ted Japp (Subdistrict 1), Fred Conley (Subdistrict 2), Larry Bradley (Subdistrict 3), Richard Tesar (Subdistrict 5), Jim Thompson (Subdistrict 6), Mark Gruenwald (Subdistrict 9), and John B. Wiese (Subdistrict 11).