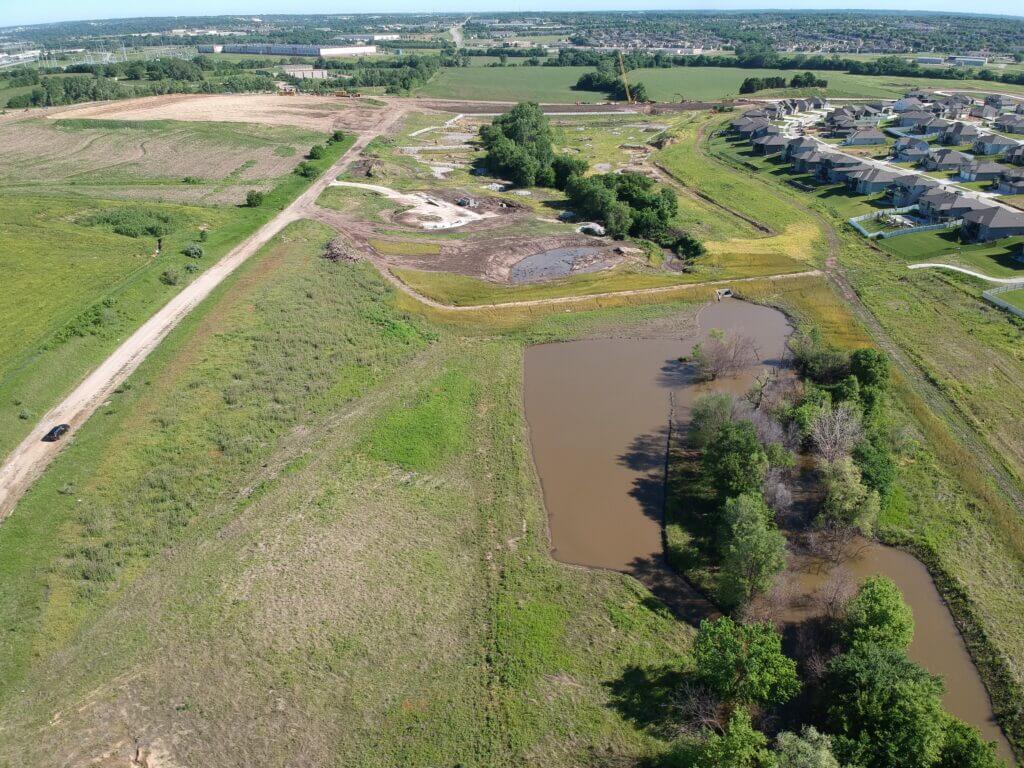 The Papio-Missouri River Natural Resources District Board of Directors today voted unanimously to name Papillion's new flood mitigation reservoir Big Elk Lake in honor of Chief Big Elk, a principal leader of the Omaha tribe.
Chief Big Elk was a leader of the Omaha tribe on the upper Missouri River where we live now," said Papio NRD Director Kevyn Sopinski, who represents Subdistrict 10. "Big Elk played an important role in Sarpy County history and naming this flood mitigation reservoir after him is a meaningful way to not only commemorate the historical imprint Big Elk left, but keep it alive by educating others on this great leader's life, death, and all he accomplished in between," said Sopinski.
The Papio NRD Board of Directors agreed with Sopinski's name proposal and today voted during its June board meeting to name the new Papillion reservoir (previously referred to as WP7), located near 108th and Lincoln Rd., Big Elk Lake.
Dr. Rudi Mitchell, the great-great-great grandson of Chief Big Elk, said he was very pleased when he heard the Papio NRD Board planned to recognize his ancestor.
"There is currently no tribute to Chief Big Elk in Omaha, said Mitchell. "Big Elk was admired for leading one of the most peaceful tribes through many challenges. Through his speeches, trading, and peace treaties, Big Elk had a gift for peacefully bringing settlers and the Omaha tribe together," said Mitchell. "This says a lot about the kind of leader he was and I'm grateful he will be remembered in an area of beauty and nature."
While the new reservoir's primary purpose is to help protect the lives and property of citizens from floods, it will also feature recreational amenities, such as a 40-acre park, 12½-acre lake, walking/cycling trails, kayak/canoe launches, picnic shelter, and fishery enhancements.
The project is estimated to open in late spring/summer of 2021.