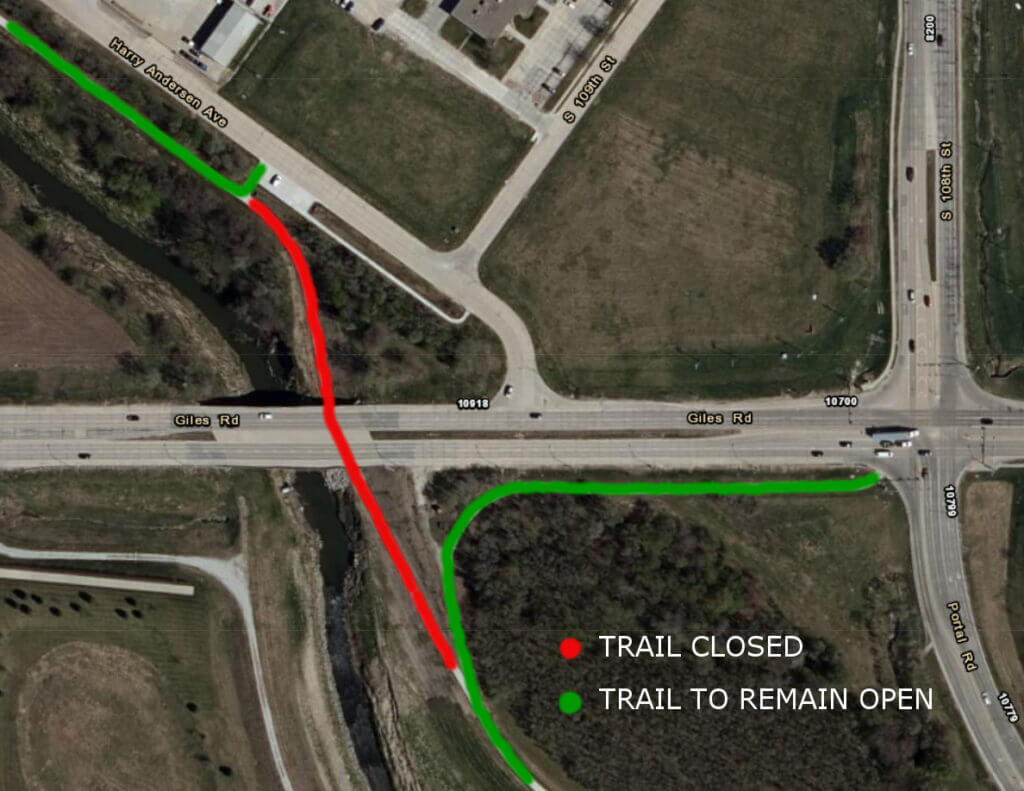 Due to a bank stabilization project, the West Papio Trail Giles Road underpass will be closed July 12 through the end of October.
While the underpass will not be accessible to trail users, the trail will remain open at the following areas:
– Connecting to the southwest corner of 108th Street and Giles Road
– At the trailhead parking lot continuing north over Hell Creek toward Q Street
"Construction crews have started clearing trees," says Eric Williams, Papio NRD Natural Resources Planner. "We want trail users to know the Papio NRD will reseed and replant along the bank to maintain the natural feel of this historic corridor."
For more information, please contact Eric Williams at 402-444-6222.