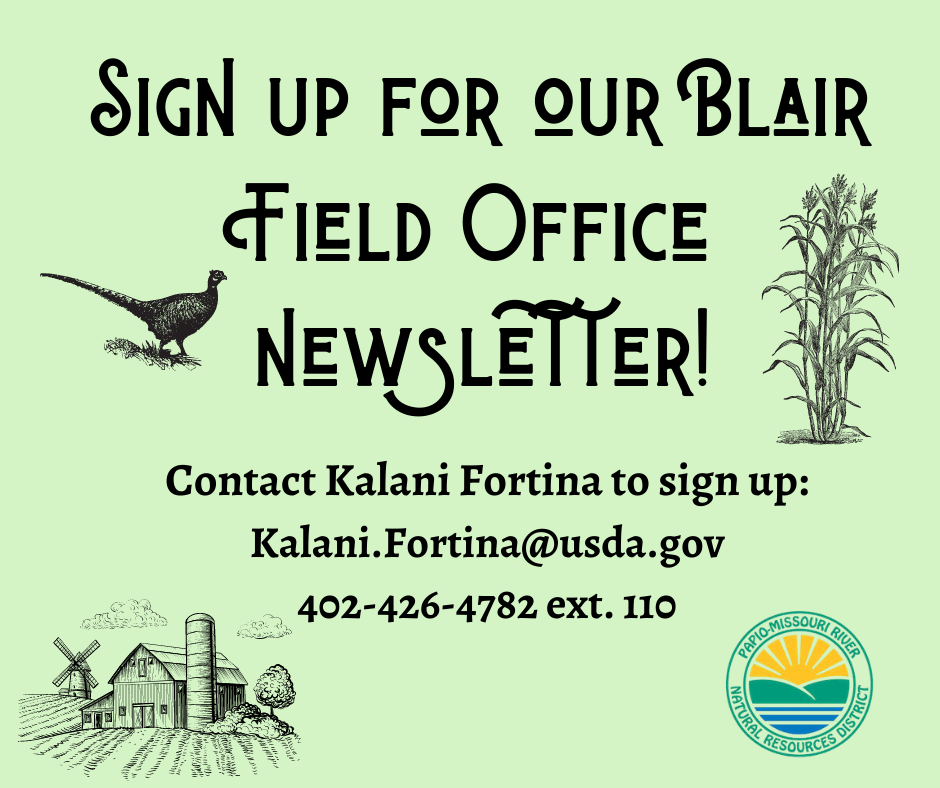 The Blair Field Office is starting a monthly newsletter! Stay in the loop on conservation programs (and much more) that benefit you, your neighbors, and your land.
See your tax dollars at work in your inbox or mailbox, whichever you prefer.
Signing up is easy! Simply contact Kalani Fortina at kalani.fortina@usda.gov or (402) 426-4782 ext. 110.